So, like three weeks ago now we went to Orange Park, FL, for Easter family fun time. Orange Park being my grandmother's home and my birthplace. My grandmother has lived in the same house for about 50 years, and it was pretty cool having just about our entire family there for the weekend. Orange Park is also where I grew up. I lived there till I was 12 and then moved further south.
Since I have started riding bikes again, I thought it would be really cool to go back to OP and ride around the places I used to ride around as a little kid. Lori and I rode a little bit, and of course, I forgot the camera. But she got to see my elementary school and baseball park before I dropped her back off at the house. I then took off for a tour of the town. Riding on flat land is sooooo much different from up here. I rode about 15 miles without breaking a sweat. OP is small, heavily over-developed with the worst kind of generic crap megastores and fern bars, and the traffic is terrible. But, it is home and not without its charm. Mainly, the river area, which hasn't changed at all, ever. And this is where I took the only pictures of the trip.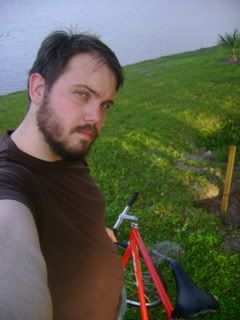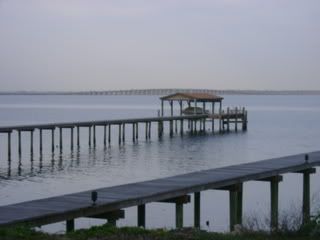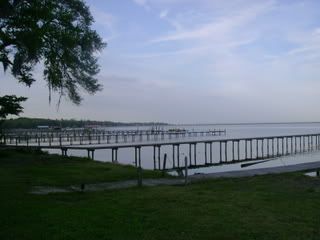 You can see the Buckman Bridge in the background. That is Jacksonville across the river, which I am looking forward to riding sometime. Overall, it was a pretty good trip, and I'm glad we took our bikes. I definitely suggest riding your home town if you have since moved away. It is therapeutic.
I have done some work on my bike, more about that soon and the upcoming races!!!!